Working to Disarm Women's Anti-Aging Demon
Posted on November 9, 2017 by Susan Friedman in News & Views.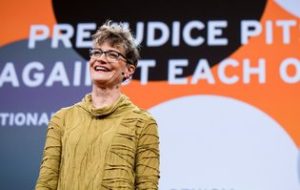 Author Ashton Applewhite calls for women to disrupt the anti-aging machine that keeps us dying our hair and denying ourselves the dignity of growing older: "We have a choice: we can keep digging the hole deeper, or we can throw away the damn shovel. We can move, if we have the will and the desire and the vision, from competing to collaborating. We can turn it from a conversation about scarcity and loss to one about empowerment and equity. And we can take that change out into the world. The women's movement taught us to claim our power; a pro-aging movement will teach us to hold onto it."  Read the full article.