Home
»
Sponsor a Capturing the Energy Workshop
Sponsor a Capturing the Energy Workshop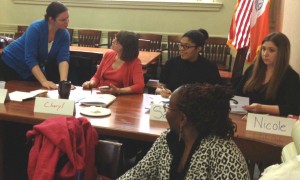 February 2014 Capturing the Energy Training Series at Community Service Society/RSVP:
CAPTURE THE ENERGY of the fastest growing demographic group…
Your organization can do more with less by capturing the energy of a valuable and growing resource: the passions, talents, and skills of Baby Boomers.
Many organizations could be recruiting and maintaining volunteers 50 and older more effectively. Capturing the Energy is a two-day workshop that offers new ideas and insights to increase the capacity of your nonprofit. This in-depth program is led by experienced professional trainers from Coming of Age NYC, a local initiative of a national program with affiliates across the country.
Participants will come away with greater awareness, as well as realistic, actionable plans. Presentations, discussions, and hands-on activities ensure that participants are able to apply the concepts they learn to the specific needs of their organization.
Who Should Attend:
Capturing the Energy is designed for volunteer managers, human resources staff, executive directors, board members, and others who want to:
Apply insights and strategies from the latest research and best practices to further their organization's mission

Attract more people over 50 to connect and contribute to their organization.
Let us know if your organization would like to attend an upcoming Training Series.
We will be sure to let you know.
You can contact us at info@comingofagenyc.org.