SCORE: An Extremely Rewarding Way to Spend Time During Your Retirement
Posted on October 30, 2017 by Kevin Boyette in News & Views.

SCORE: An Extremely Rewarding Way to Spend Time During Your Retirement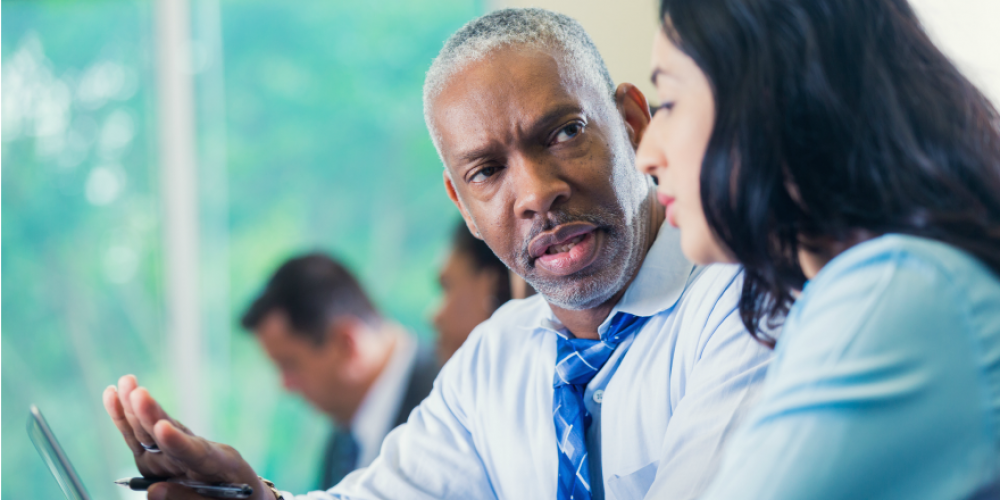 Do you ever wonder if their might be a rewarding way to spend some of your retirement time getting great enjoyment out of meeting interesting people, and at the same time changing the lives of other's? Well there is, here in New York City, Brooklyn and the Bronx. The name is SCORE, which used to be the acronym for Service Corps of Retired Executives, but has since updated its motto to "Counselors for Small Business"
SCORE is a 52-year-old nationwide organization of 13,000 volunteers dedicated to helping others in a variety of different ways. From our office at 26 Federal Plaza and five other satellite offices throughout the metro New Area, we work with people who want to start small businesses or are currently running small businesses. Our expressed purpose is to help them achieve their own stated objectives. We will work with anyone who requests help, regardless of their current position in life. Our clients include people who want help coming up with a new business idea, others who have an idea and want to start a business around it, to people who are currently running a successful (or unsuccessful) small business and want to make it better. The bottom line is we work with anyone who seeks our assistance, and the help is always FREE.
Our chapter provides four basic services to the community. First, we mentor over 6000 people each year in a one on one environment, often seeing a client 10-15 times or more depending on their needs. Second, we provide over 120 workshops on a variety of different topics. Third we have a roundtable program where we gather middle and upper management personnel from different small businesses to discuss mutual problems, in a session led by a trained SCORE facilitator. Finally, we have an advisory program in which we serve as an unpaid Board of Directors for medium sized companies for the purpose of providing strategic help and direction.
The New York Chapter of SCORE has over 100 volunteers dedicated to this mission. We are seeking essentially two types of volunteers at this time, and strongly encourage anyone with a desire to help others to contact us about possibly joining our organization. Specifically, we are seeking:
MENTORS, who are people that have had meaningful experience in business that they could share with others to provide help and counsel. People who seek to be mentors at SCORE are lead through a very enriching training program aimed at helping them make the transition from business person to business mentor. The extent of the training can vary from four weeks (very part time) to four months depending on the prior experience of the individual and the amount of time they want to devote to learning.

RESOURCE VOLUNTEERS, who are the people in the organization that keep us operating. They are typically individuals with a business background but do not want or feel capable of being a mentor, but really want to help us help others. They operate on committees, help with the administration and/or assist with the implementation of workshops.




We have no limits on the commitment we expect from our volunteers, but hope we can get a minimum of 8 hours per week of assistance.
We have a very robust, growing organization and hope that this brief overview will encourage some readers to inquire about joining the SCORE family.
Click here to learn more about SCORE.
Should you wish to make direct contact with one of our leaders, feel free to email either of the following individuals indicating your desires, and we will get back to you to see what we can do to facilitate your participation in our organization.