Find Your Passion with RSVP
Posted on November 30, 2017 by Susan Friedman in News & Views.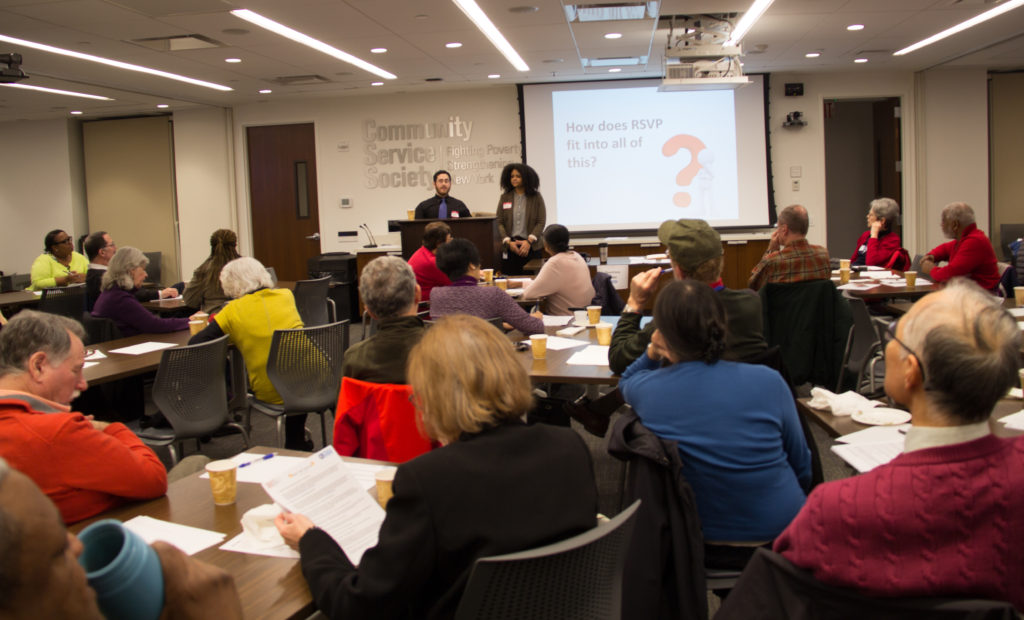 Are you 55 or older and looking for something meaningful to do in your spare time, an opportunity to make new friends or learn a new skill, or simply a reason to get out more?  If so, the Retired and Senior Volunteer Program (RSVP) can help!
Started in 1966 by the Community Service Society, a 170-year-old antipoverty nonprofit, RSVP matches the skills and interests of adults 55 and older with volunteer opportunities at New York City nonprofits. With more than 2,300 volunteers and 250 partners, RSVP in New York City is one of the largest senior volunteer programs in the nation.
So now you're intrigued, but wondering "how can I get involved?"  Good question!  RSVP is hosting an event for potential volunteers called a "Learn and Link" at the New York Aquarium on Thursday, January 11, 2018 from 11 am to 12:30 pm.  Learn more about its diverse offerings across the five boroughs and potentially link up with one or more of partners, including the Aquarium.  Come on by, have some light refreshments, participate in a fun raffle, and sit back and relax as speakers take you through the ins and outs of volunteering and some tangible next steps.  Contact JoAnne Wright to register today by e-mail at jwright@cssny.org or phone at (212) 614-5489.
Now what if you want to volunteer, but can't make the event?  Maybe you're busy that day, it's too far away, or you're not yet ready to take the plunge.  Worry not!  RSVP hosts Learn and Links at least every other month at the main office near Grand Central in Manhattan.  Alternatively, you can schedule a one-on-one placement interview to hear more about RSVP, fill out some paperwork, and chat about specific volunteer opportunities that match your interests, skills, and other preferences. Contact volunteer managers, Noelle Meyers-Powell or Aron Rubin, by e-mail at iwanttovolunteer@cssny.org or phone respectively at (212) 614-5499 or (212) 614-5500.
Whichever path you choose to take, RSVP is excited to help you find a rewarding, worthwhile volunteer experience!