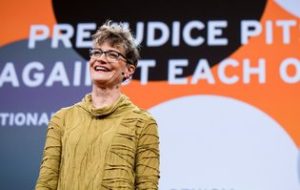 Posted on November 9, 2017 by Susan Friedman in News & Views.

Author Ashton Applewhite calls for women to disrupt the anti-aging machine that keeps us dying our hair and denying ourselves the dignity of growing older: "We have a choice: we can keep digging the hole deeper, or we can throw away the damn shovel. We can move, if we have the will and the desire […]

No Comments. Continue Reading...