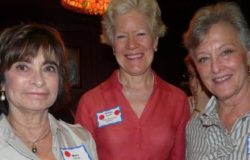 Posted on August 29, 2017 by Kevin Boyette in News & Views.

LIVING WELL TOGETHER by Mimi Grinker (Grinker has developed and implemented outcome-oriented nonprofit programs, and marketing and communications strategies for local and national organizations.) When Sandra G. was diagnosed with a pinched nerve, she needed a referral for a physical therapist on the Upper West Side who would accept her Medicare. When Arlene M. was […]

No Comments. Continue Reading...